12 Aug

Message of the chairman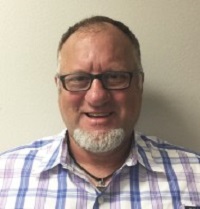 Our Chairman, Rodney Roth, invites you to join us at Fugitive Emissions Summit Americas
With the continuing increase in enhanced LDAR consent decrees being negotiated and put into place by the US Environmental Protection Agency, we are pleased to announce the inaugural Fugitive Emissions Summit Americas coming to the George R. Brown Convention Center (Houston, Texas) in June of 2016.
This program will be focused on the type of information and technologies relative to the control of fugitive emissions that you will not want to miss.
As Chairman of the Steering Committee, I am committing to you an intense education program filled with exciting ways to manage your fugitive emissions and your enhanced LDAR consent decrees.
Our Steering Committee is made up of industry experts with relevant knowledge to meet the expectations of those in attendance, whether it be valves and sealing, or procurement initiatives to help you better understand how to manage these types of programs at all levels.
By using the detailed knowledge and experience of the Valve World Americas staff in managing and operating high-quality global events, Fugitive Emissions Summit will definitely foster both Exhibitor and Visitor participation. We look forward to being able to connect you with the industry experts you need to help you address your individual concerns while attending a variety of presentations and expert panels over the course of the summit. The program will be based on the presentation of new and innovative technologies to help everyone succeed with the development and continued improvement of the LDAR programs you are charged with managing.
On behalf of the Steering Committee, we are looking forward to a very successful event and we encourage each and every one of you to attend Fugitive Emissions Summit Americas 2016 in Houston, Texas. Be a part of history in the making as we present the latest in valve technology and sealing components, while sharing your knowledge and experience with all of us as well!
Sincerely,

Chairman, Fugitive Emissions Summit Americas 2016
Manager Strategic Accounts, Stationary Equipment, Chesterton